Will the drought return? | Weather Blog
As we headed into the mid-summer months in Kentuckiana, we saw an unusually dry start to June. Louisville only received 2.77″ of rain for the entire month, well below the 4.27″ we usually average during this month.
This obviously contributed to leading us to drought in our area, including Louisville, but up to severe drought in parts of our southern communities. The drought persisted through the first half of July and only made conditions worse for lawns and especially farmers in our area.
Fortunately, at the end of July, we accumulated a good amount of rain over several days. In order to combat a drought, you need several days of decent rainfall, rather than just one day with a lot of rain, because that causes a lot of the rain to run off that the ground doesn't absorb.
In July we made up for our lost rain in June and saw over 1.5″ above average for the month and finished it with 5.71″ of rain for the month. Not only did it help us in terms of the short-term drought, but it also caught up with us on the Annual precipitation for our region and to date has actually left us with a surplus for the year.
So, now that we're caught up in terms of rainfall over the year and there's little to no drought left in our area, the big question is… will it come back? After all, we are still in the summer months and August is historically the 5th driest month of the year for our region.
The first thing we can look at to try and answer this question is the US Seasonal Drought Outlook, put together, predicted, and provided by the Climate Prediction Center.
What you'll notice in the image above is that our entire area has no brown shading (meaning the drought persist). Most of our area is just plain white, which means things should stay average and partly until the end date of this forecast which is the end of October.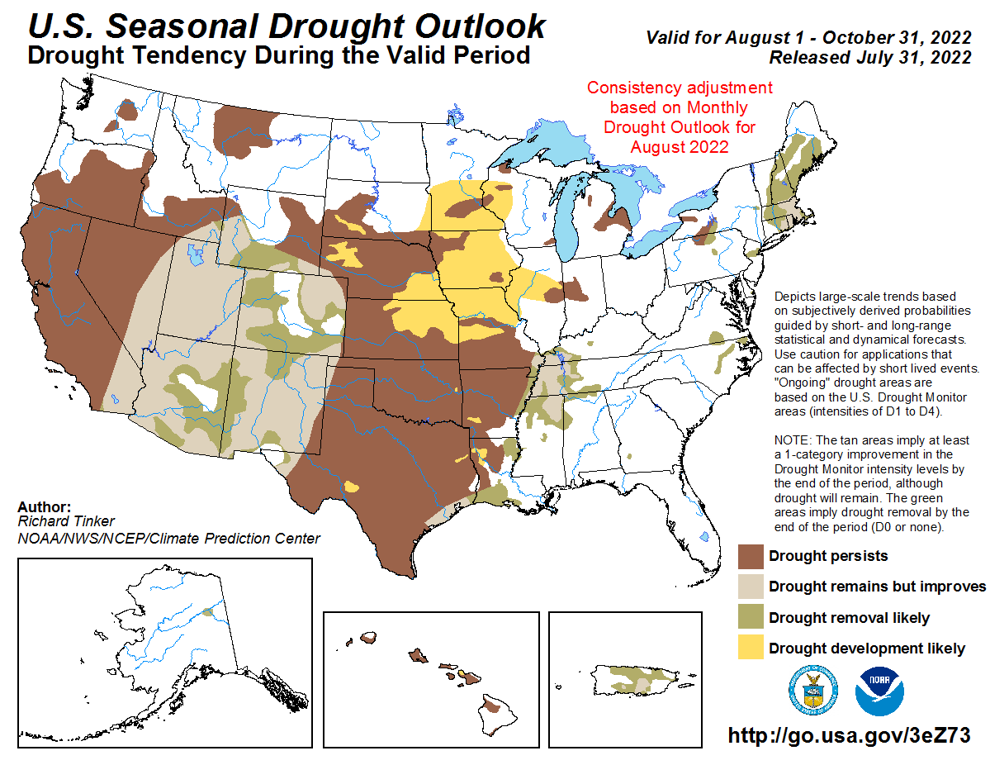 One area in this image that you may notice is a small area up to our southern communities near Grayson County where the severe drought was before the rain arrived to help. This zone really needed rain and got a fair amount but technically still in moderate drought. This perspective, however, sheds light on this area to be seen"Elimination of probable drought", which is great news!
The CPC also backs this up with its 6-10 day and 8-14 day forecast just over the next two weeks, neither of which shows below average rainfall, which would lead to drought.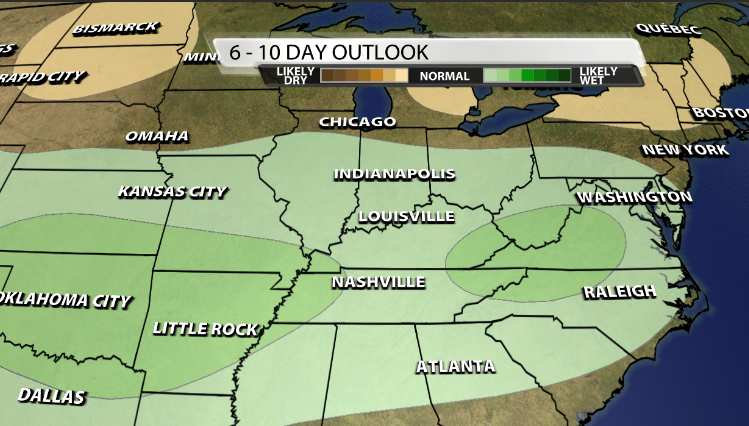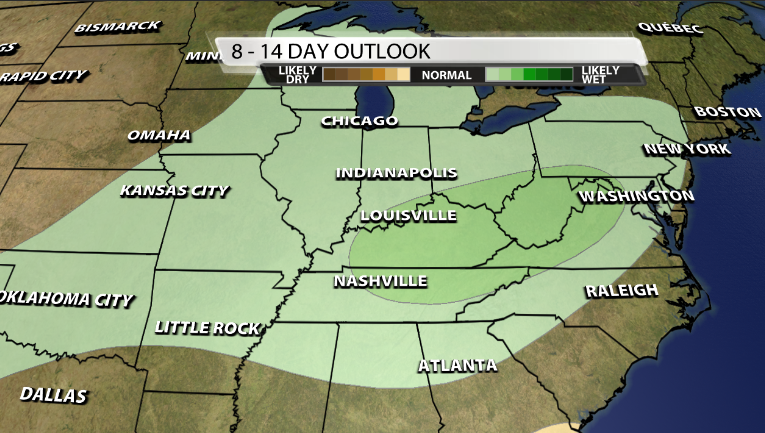 This is all from CPC, so let's dive into some other data that can back this up further.
GEFS ensemble data can currently give a QPF (Quantitative Precipitation Forecast) estimate until about mid-August. Right now, the most recent passes show between 1.5 and 2.5″ of rain through the middle of the month. In a month that averages 3.71″ of rain at the end of the month, this would be a good start.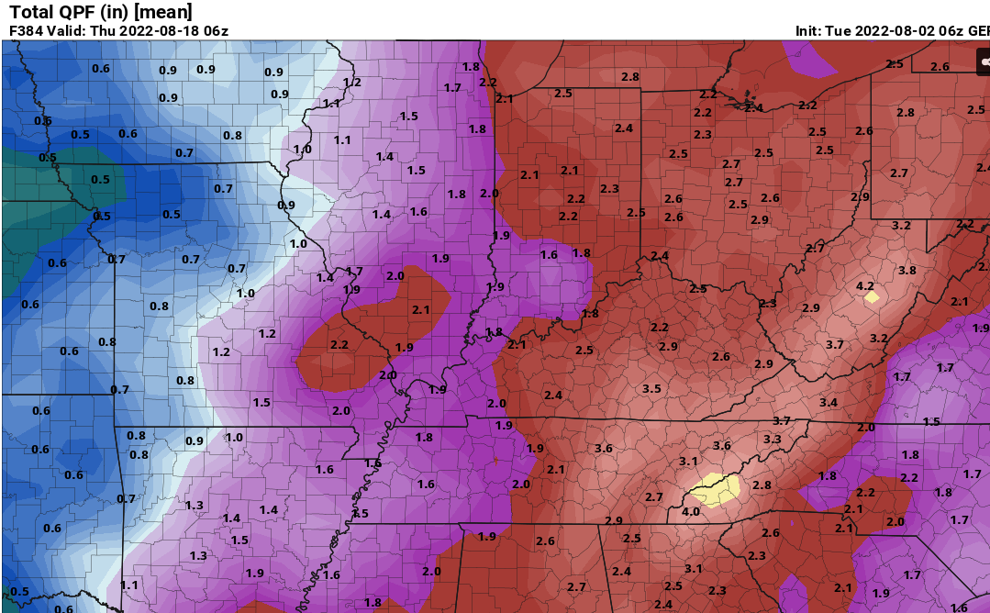 Soil moisture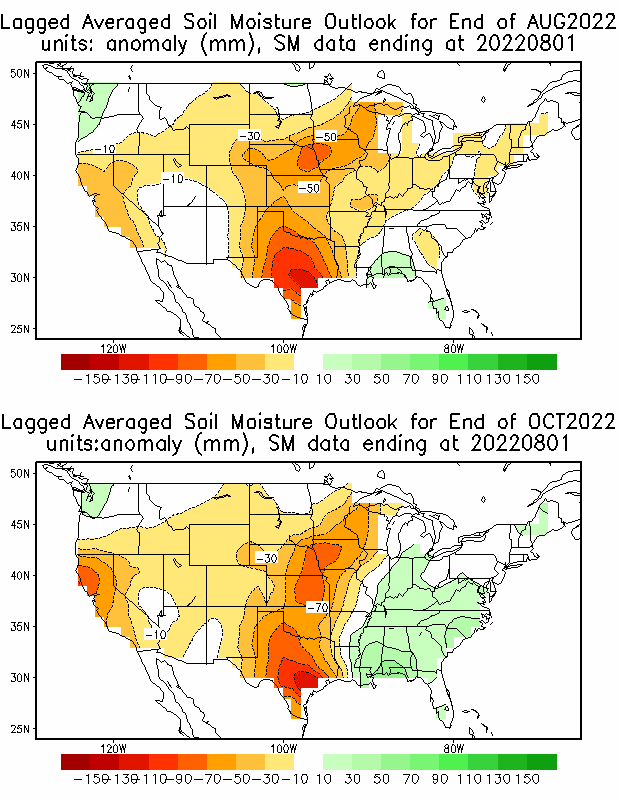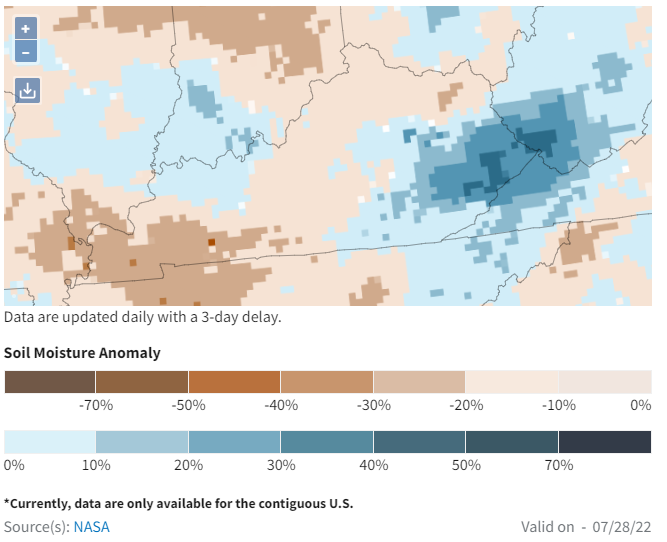 Obviously we need rain to fight drought, but when looking at what a drought actually is, investigators look at the moisture content of the soil over an area to determine if there is a drought and how bad this drought really is. This image shows (top) the average soil moisture for late August and for late October (bottom). There isn't really an area of ​​dark red over our area which would mean a wait for really dry ground in our area until the end of October.
Although the current analysis data for soil moisture and crop conditions in our area is slightly lower than it should be, with more rain expected this should help improve these conditions for crops.
If you want to see current drought areas for specific cultures, click here.
Long term drought forecast
Planning anything beyond a month is getting harder and harder. However, if we look at the NCEI's PHDI (Palmer Hydrological Drought Index) over the next 6 month and 9 month periods, drought does not seem likely at this time for our region, even in early 2023.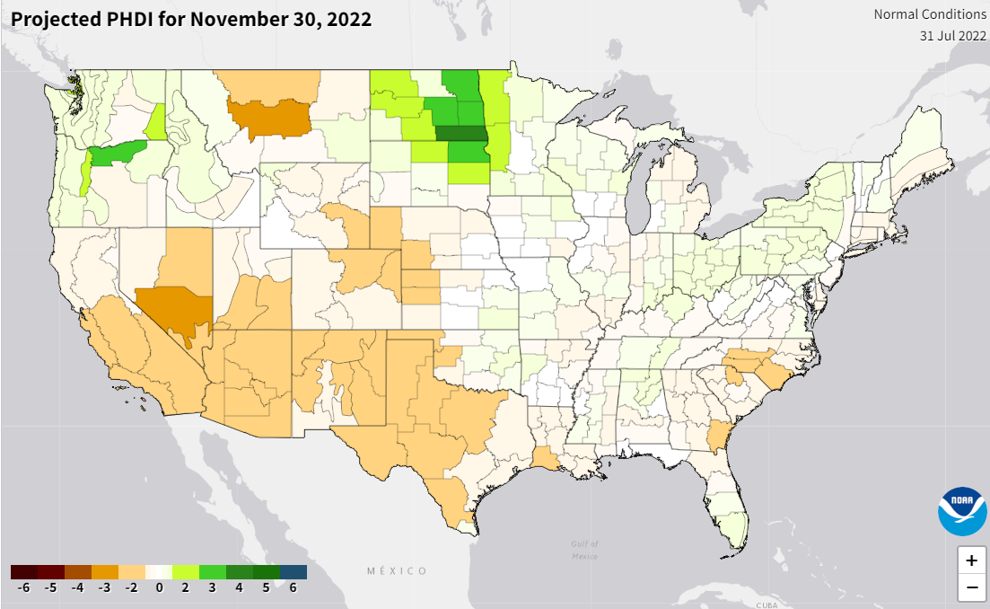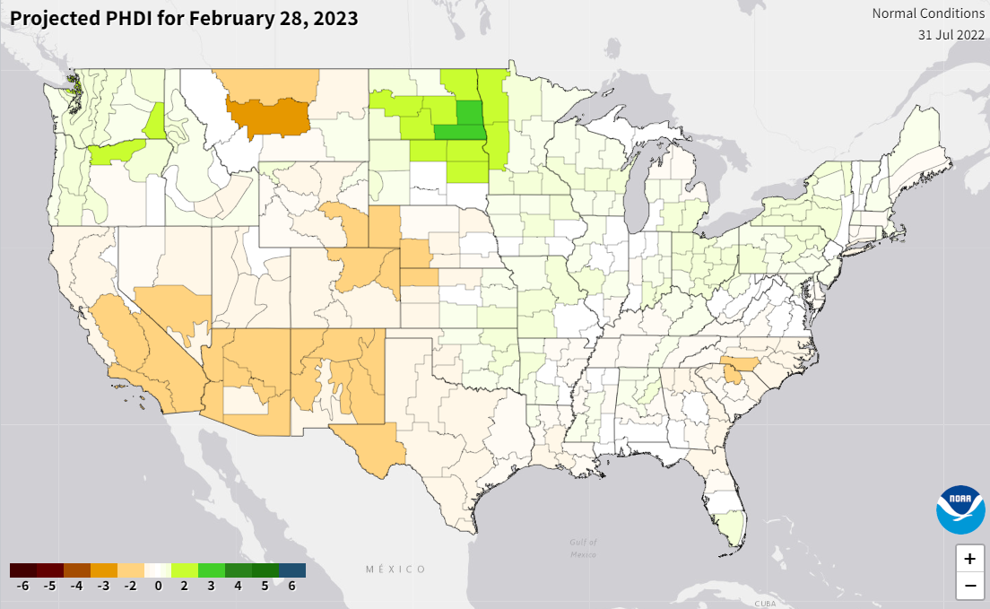 Summary
Although part of our region is still experiencing weaker drought compared to where we were a few weeks ago, the chances of this level of drought returning to our region based on forecast and model data from together do not seem very likely. We should see normal to slightly higher amounts of rain over the next month, especially in our area.