Wet weekend for the end of the State Fair | Weather Blog
It's the last weekend of the Kentucky State Fair! In perfect fair condition, be prepared for a hot and humid afternoon.
The humidity has been increasing for the past few days and we are already starting the day with dew points in the mid to high 60s in the region. Generally, the general rule is that any dew point above 65 is sticky for a person.
Also expect good sunshine this afternoon, with light shade relief behind a few clouds that will swell later in the day. Temperatures are climbing into the high 90s for highs today, but if you factor in the high humidity it will actually feel like the upper mid 90s.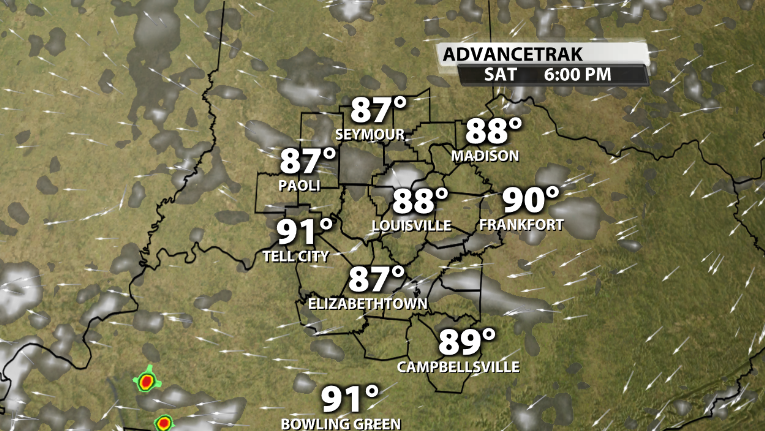 The very last day of the state fair looks a lot alike. The humidity hasn't really gone away and will continue to be quite high throughout the day on Sunday. With winds coming more from the south on Sunday, our low humidity will increase, resulting in a small chance of rain Sunday afternoon, really only about a 20% chance.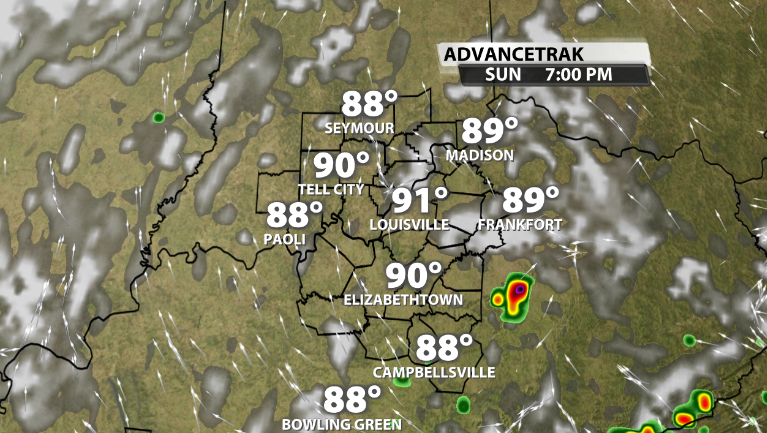 That being said, since we are still mostly dry until Sunday and the wind direction is from the south, expect more heat with slightly warmer highs perhaps than our Saturday.
Our best chance of rain this week doesn't arrive until Monday and heads into the first half of Tuesday as our next cold front approaches our region. Fortunately, we will finally get some relief from the heat and humidity later next week.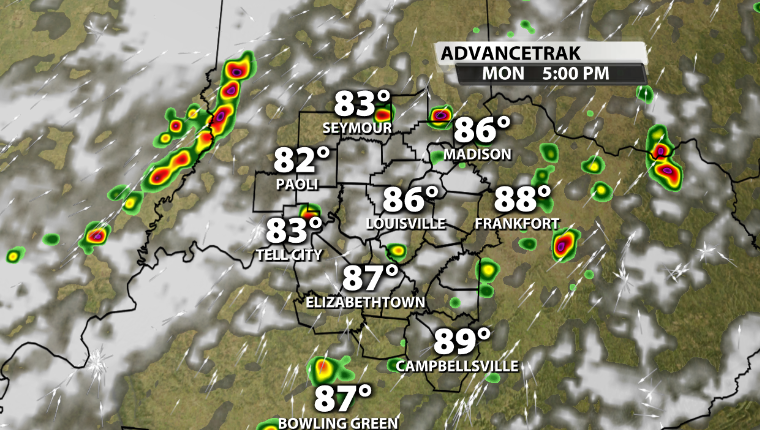 All in all, if you're going to the fair today make sure you drink plenty of water if you're planning on being outside for most of the day, but the good news is… is that you will probably stay completely dry during the Fairgrounds!