Watch Five 'Outstanding Blog' Nominees Chat With Peppermint Ahead of the #GLAADAwards
I love blogging. I also love talking about blogging, reminding people of the power of queer and trans blogging in particular. So when the Outstanding Blog finalists were announced, I saw a perfect opportunity to record a dialogue between us to reflect on the energy of the "blogosphere". The blogosphere was a time when blogs were more responsive and directly interacted with each other, before social media took on this role. Now, we tend to be a bit more siloed with our original content. Blogs are more tools like YouTube channels, Twitter feeds, and mailchimp emails to share messages from a business or community perspective. What is lost is the popular nature and the interactive component between blogs.
You can count on queer content creators to lean into this void to weave connections between these realities.
But GLAAD gave us the opportunity to look at all of that. I had originally thought of a general Zoom recording. GLAAD took it to another level. They recruited a moderator from their board, Peppermint, who also hosts the awards on Friday, and a Pennsylvania native. GLAAD handled all the video recording and editing. They created a promotional campaign related to GLAADAwards. It's been an exhilarating investment in our shared work and a great experience for blogging to the fore among so many more visible categories and creators.
I love this conversation! We covered a lot of ground in 60 minutes and I hope that will continue. Be sure to check out all the blogs, then log in Friday night for the #GLAAAwards. This year is particularly exciting as four of us nominee blogs have each won before. Only one site has already won twice – TransGriot run by Monica Roberts who tragically didn't live to receive their second prize in 2021. Will there be another winner this year? Or will a new but important voice in this conversation on The Reckoning blog make history by winning the first year of their nomination? Any of these results are great, especially building on the conversation we had last month that you can watch in the video below.
Good luck to all nominees. Thanks for creating.
Host:
Pepper mint @peppermint247
Speakers:
Darian Aaron from The jugement @darianoutloud
Sue Kerr of Lesbian Correspondents of Pittsburgh @pghlesbian24
Mark S. King of My fabulous disease @myfabdisease
Alvin McEwen from Holy bullies and headless monsters @HolyBullies
**************************************************
This blog proudly built by snowflakes, social justice warriors and political correctness.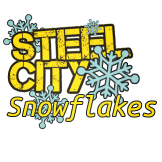 Join the Steel City Snowflakes with a one-time or recurring investment in our projects. Click on the image to see our current snowflakes.
Follow us on twitter @Pghlesbian24
This post and/or others may contain affiliate links. Your purchase through these links supports our work. You are not obligated to make a purchase.