News blog, May 9: members of the public threatened with machetes; Shannon is missing
Check back to the news blog throughout the day for all the latest headlines from the region.
A note from our editor
The daily news blog has been a way for our team to keep you up to date hour by hour in the midst of a global pandemic.
While the ongoing severity of the COVID-19 outbreak across the world should not be downplayed, the conversation has shifted from what we do "now" to what we do "next".
The need for analysis, in-depth coverage and exclusive content outweighs the "breaking" nature of the news cycle, and with that comes the commitment of more resources to the daily blog.
This means that from Wednesday May 4, this content will resume its place behind our paywall. For full digital access, subscribe to our "welcome" package; it's only $2 a week for 12 weeks Join | Shepparton News (sheppnews.com.au)
We loved having you with us as we explored a new way to deliver content directly to you – and we hope you'll stay with us for the next leg of the journey.
Tyler Maher, Shepparton News Editor
Hi Shepparton!
Max Stainkamph is back with you after a week off with no information on the election (I even ignored the flyers stuffed in my mailbox last week) and we're officially off to early voting.
Stay tuned all day for all your news, elections and more, on this sunny Monday, which the office boffins say will hit 18 degrees with no rain in sight.
UPDATE, 4:30 p.m.: Candidates challenged, Lizzie's legacy honored
A group of women from diverse backgrounds plan to quiz candidates for the Nicholls seat about where they stand on eight issues, or issues that matter.
The Women's Collective, along with the Shepparton and District Ethnic Council and the Victorian Women's Trust, have teamed up to organize the Matters That Count event on Wednesday May 18 in Shepparton.
Murray Silby has the whole story, which you can read herewhile Youssef Saudie attended an emotional exhibition launch in Murchison over the weekend.
The Lizzie's Legacy exhibit, featuring the art of the late Liz Ewart, opened on Saturday, May 7.
Her sister and ABC's Back Roads presenter, Heather Ewart grew up with Liz on a farm five minutes from Murchison and witnessed her passion for art at a young age.
Ms. Ewart has exhibited her sister's work at the Murchison Heritage Centre.
"She was kind of a larger-than-life character, in a very kind and modest way," she said.
Read it full story, which is really beautiful, here.
I'm also logging out of the blog for the arvo – it's been a pleasure, and we'll be back tomorrow for more.
UPDATE, 2:50 p.m.: date of the all-nighter locked
Very exciting news for Shepp has just landed in my inbox – the confirmed date of White Night.
We're locked in for Saturday, June 25 for the city's first All-Night, in which performers and performers from previous regional All-Nights team up with locals from the Goulburn Valley.
White Night Shepparton artistic director Andrew Walsh said he was delighted with the evening.
"White Night Shepperton will be surprising, delicious and exciting. On a cold June night, wrap up and venture into an unexpected world," he said.
UPDATE, 2.30 p.m.: New playground! Woo-hoo!
Saturday marked the first day of the opening of the new Maude St Mall play area, with play nets and slides as main attractions.
I kinda want to drop everything and try, but unfortunately I have to sit at my desk and work.
Read the full story of Youssef Saudie and check out his photos here.
UPDATE, 2 p.m.: Members of the public threatened with machetes
This is from Georgia Rossiter, which is a bit full. Thinking of anyone who's had to deal with this, pretty rude, mean, and illegal to do this sort of thing.
Two men were arrested after allegedly threatening members of the public with a machete early Sunday morning.
Shepparton Senior Constable Jessica Steviano said two men allegedly parked outside the Australian Hotel, Shepparton, at around 12.30pm.
The couple then allegedly threatened members of the public with a machete, before leaving, she said.
No one was hurt.
Police have arrested two 19-year-old men from Shepparton in connection with the incident, Constable Steviano said.
UPDATE, 1pm: Have you seen Shannon?
Shannon, 24, was last seen in Hayes Street in Shepparton around 6.30pm on May 6.
The police and family are concerned for Shannon's well-being as she has a medical condition that requires medication.
Anyone with information on Shannon's whereabouts should contact Shepparton Police Station on (03) 5820 5777.
UPDATE, 11am: Driver refused to accompany police for drug test on three occasions
A man who refused to accompany police to the police station for a drug test three times and drove without a license four times has been placed on a community correction order which includes 120 hours of community work.
Lily the full story of Monique Preston here.
UPDATE, 9:45 a.m.: early voting is open
Voting is open for the pre-election, which means that if you are working on Election Day or cannot get to a polling station in your electorate, you can vote before May 21.
Here is the full summary of What do you want to know.
UPDATE, 9am: Mother's Day classic draws crowds, robocalls turn campaign sour
Shepparton's Lake Victoria Park was a sea of ​​pink on Sunday May 8 as nearly 300 people attended the 10th celebration of the Mother's Day classic.
Awareness and donations for breast cancer research, people of all ages – from young children in strollers to the elderly – participated, running or walking 2 km, 4 km or 8 km in the event.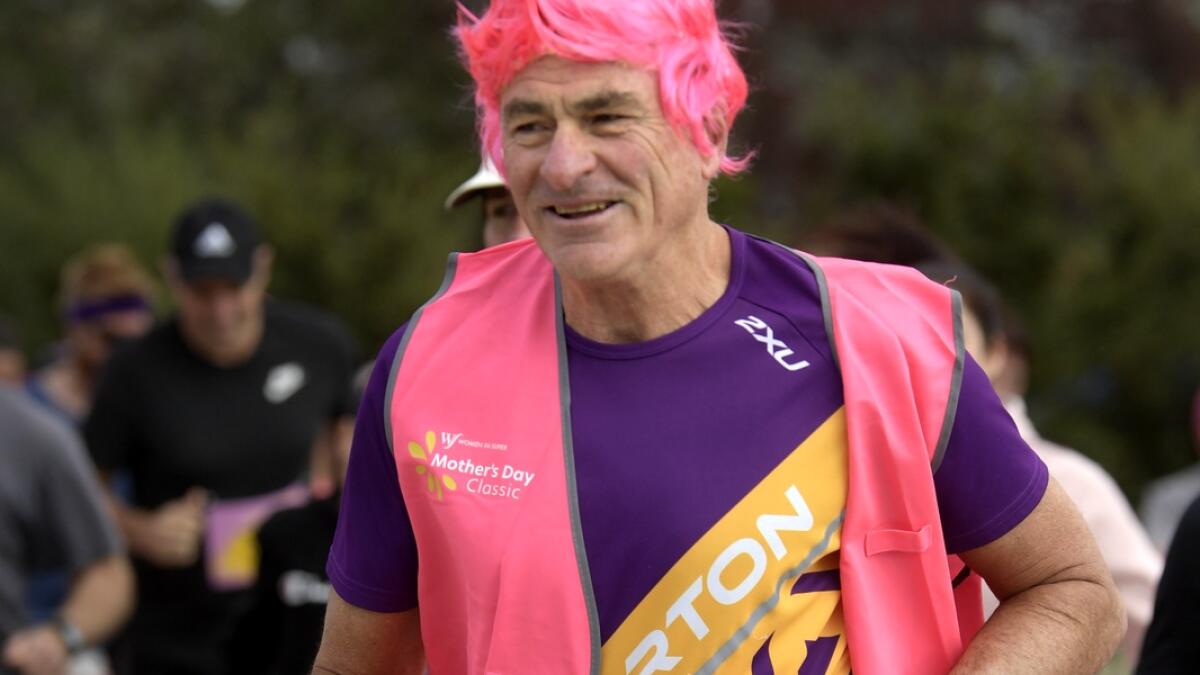 Read Youssef Saudie's full summary and see Megan Fisher's full lineup of photos in the thread here.
And in election news, residents of Nicholls have been hit with robocalls, authorized by Nationals, attacking independent candidate Rob Priestly.
In the post, a female voice asks what we really know about independent candidate Rob Priestly and his stance on "issues that matter", including Australia's defence, our relationship with China, border protection and if he supports higher taxes.
Darren Linton has the whole story which you can read here.