News Blog, May 20: Everything You Need to Know About Nicholls' Vote; AFL grand final announced
Check back during the day for all the latest headlines across the Goulburn Valley.
Hello, good day, happy Friday!
Caitlyn Grant driving the blogging train today.
We are looking at a top 18 over the next few days. Speaking of which, how cold it was this morning, huh? I'd be close to calling it the first frost of the season, but also very well could be wrong. Let me know.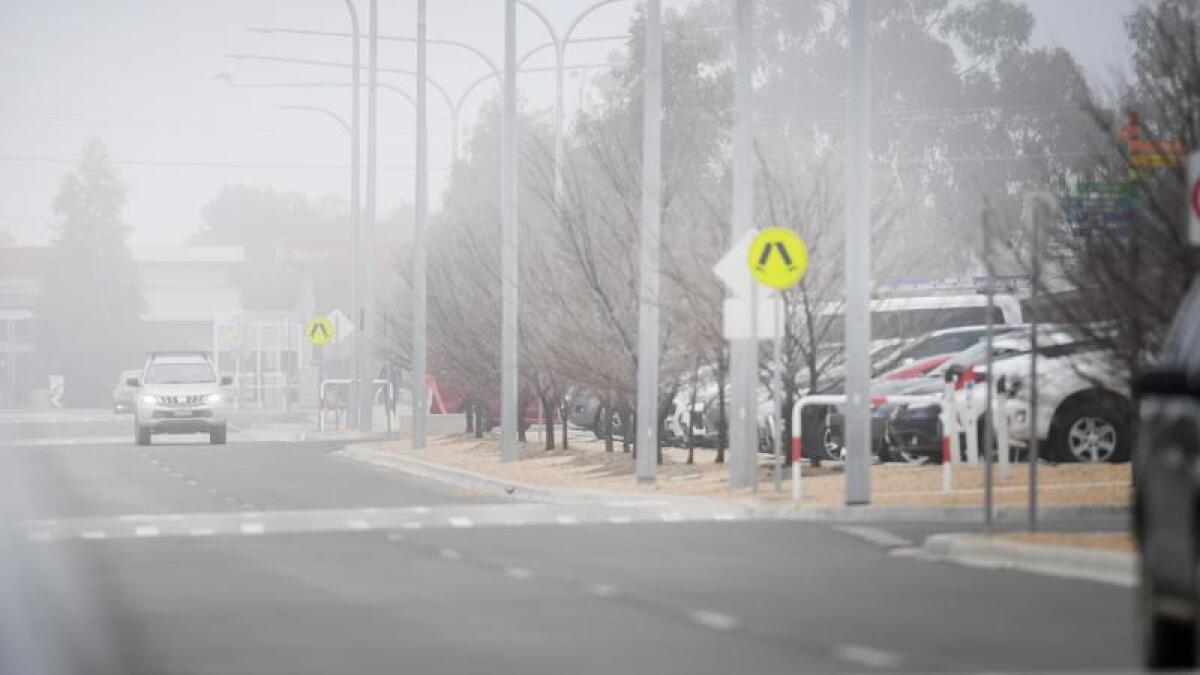 The eve of the elections is approaching, have you sorted your vote? If not, we have an absolute slew of content for you to know who's who and what's what!
UPDATE, 12:15 p.m.: Everything you need to know about Nicholls for Election Day
It's everywhere you look around town ‒ Election Day is right around the corner.
We have done the hard work and tried to compile as much information as possible in hopefully the easiest way to consume.
If you don't know who the 11 Nicholls candidates are and what they stand for, we have what you need here.
Do you feel intimidated by the endless scroll that is the Senate candidate's document? As Max Stainkamph says: Who are all these people? What do they represent? What is this piece of paper longer than any other piece of paper I've seen in my life?
Well, he dug. This is where you can see who, where, what and why.
And especially, here is exactly where you can vote! Anna McGuinness gathered all the polls for tomorrow and checked some high priority things ‒ who serves what in terms of democratic delights.
Obviously this has been drilled into all of us, but your vote really, really matters. Our editor Tyler Maher gave his two cents, excited about the prospect of people getting involved this time around.
And finally, in today's paper you will find The News' take on the election.
"We are spoiled for choice: this is the most impressive and competitive field of candidates we have seen in living memory."
Good luck voting and if you see us at the polls, be sure to say hello!
UPDATE, 11am: AFL Grand Final details announced
The AFL released details of the grand final this morning, which is due to start at 2.30pm on Saturday September 24, with the big game taking place at the MCG.
You better start rehearsing my Bombers team song!
UPDATE, 10:50 a.m.: Latest sports news
Fresh off the press, Former Melbourne Demons star Neville Jetta will line up for Tatura this weekend in the Goulburn Valley League side's clash with Echuca.
Tatura manager Paul Kirby said it was a last minute plot, with Jetta a development manager with Collingwood in the VFL ‒ and Bundoora when not linked with the Pies ‒ but both sides have a pass this weekend, allowing him to make the trip north.
Check out the full thread here.
UPDATE 10:05 a.m.: Election rules have changed regarding telephone voting
The Australian Electoral Commission (AEC) has announced that eligibility for telephone voting has been extended, allowing Australians who have tested positive for COVID-19 to vote by telephone.
Previously, voters who tested positive by 6 p.m. Tuesday only had until Wednesday to apply for a mail-in ballot, those who did not apply would be barred from voting by telephone.
After a recommendation from the AEC, the federal government confirmed that any voter who tested positive for COVID-19 after 6 p.m. on Friday, May 13 can access voting by telephone.
To register to vote by telephone, visit https://www.aec.gov.au/election/covid19-affected.htm then call 1800 413 960.
He is warned that the phone queues will be long, so if that's you, jump early I'd say.
UPDATE, 9:00 a.m.: headlines to start the day
The children at Gowrie Street Primary School hit the pavement this morning for National Safe Walk to School Day. Congratulations to them, it's cool!
Next week we look at the new traffic lights on Hawdon Street come into action. Before the GSSC, the lights will be operational on Tuesday May 24 around 2 p.m.
The latest cry from the police and the court, police draw a gun after a man allegedly rammed a police cruiser on the carriageway between Shepparton and Mooroopna on Friday, May 14, a court heard.
There will be a healthy dose of campaign material throughout the day, so be sure to check back on the blog.