News Blog, Feb 24: Maude St Mall reopened following gas leak, Shepparton to host new Illuminate festival at SAM
Gday Shepparton, Max Stainkamph with you on your Friday night (more commonly known as Thursday) as we cover what's happening around the Goulburn Valley.
After an unpleasantly warm night (for you at least), we're racing towards a wet and cloudy high of 34 degrees today.
UPDATE, 4:45 p.m.: conclusion with some uplifting stories
I'm popping tools on the blog today – we had a busy morning with a gas leak and a new festival announced (you can read the full recap of that festival here) and then a bit of war in the post- midday.
Even though my knee-jerk reaction is to make stupid jokes, gosh that's sad – even halfway around the world. So, I'm going to leave you with some good news to end today's blog.
First, the splendid Lachie Durling wrote about a $150,000 donation from Peter Copulous to GV Health's emergency department.
Six nurses will receive scholarships of $5,000 per year for five years to support their postgraduate studies in emergency/critical care nursing.
Incredible — a donation of $150,000. Wonderfully uplifting. Read the full story here.
This Daneka Hill story has a spectacular title – For the Sake of Cod: Fyfe is about to speak at Codference.
If the fishing headlines don't get you excited, I don't know what will. See the finished story here.
And, finally, Zac Standish spoke to Raelee Thompson about his induction into the Australian Cricket Hall of Fame.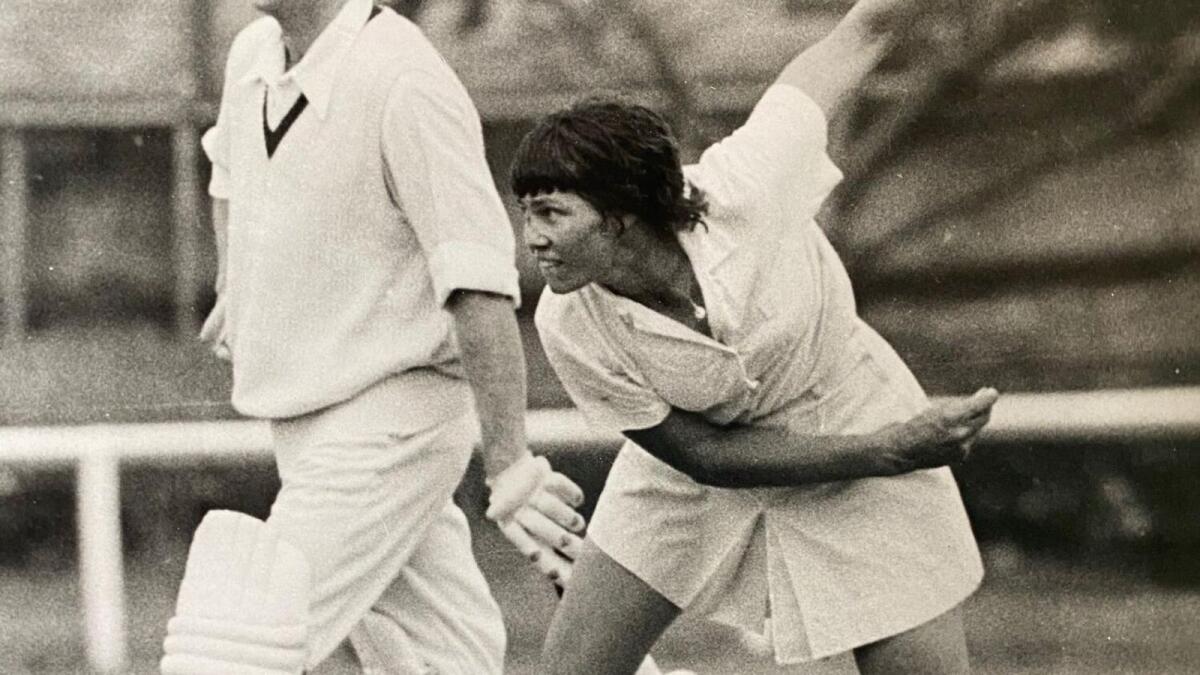 Shepparton's only Test cricket captain – at least until my editor Tyler Maher got her call to baggy green – she played 16 Tests and 23 ODIs and captained her country four times.
It's a great read, and if you want something local and uplifting to distract you from all that's going on in the world, this is the thread for you.
Stay safe, Shepparton – we'll catch you on the backhand.
UPDATE, 3:30 p.m.: The agricultural visa program is still ongoing
Darren Linton has put together a thread on the farm worker visa and how it is not yet finished despite nationals expecting it would be in place to support the Victorian harvest.
The new visa will allow foreigners to work on Australian farms to help the agricultural sector improve its workforce, which has been decimated by international border closures during the pandemic.
Read the full story here.
UPDATE, 2:55 p.m.: Russian invasion of Ukraine
Well, we've been waiting for a few days, but it seems to have happened: Russia has invaded Ukraine.
I'm no foreign policy expert and if you're looking for an insightful analysis of the geopolitics of the situation, you'll probably check this elsewhere, but it's worth mentioning.
Explosions were reported near Kiev, the Ukrainian capital, and Putin announced that troops would arrive.
UPDATE, 2:00 p.m.: World Day of Prayer returns
It's the time of the year! No, not Christmas, it's time for the World Day of Prayer.
The churches in Shepparton come together to pray with churches around the world, as they do every year on the first Friday in March.
Nicola Ceccato chatted with Lois Hardy about what that means. Read the full story here.
UPDATE, 12:45 p.m.: Rachele signs contract extension
Shepparton went crazy when our very own Josh Rachele was chosen with the fourth cap in last year's AFL Draft.
Now, before even playing a senior game, the exciting forward has extended his stay at West Lakes.
Zac Standish — who, as a warning, is a mad Crows fan (don't blame him) — wrote how Rachele reacted to her pre-season debut. Check the full story here.
UPDATE, 12:15 p.m.: Treaty Day set to hit Yorta Yorta country
It's been a big morning, so we're going to listen to some tunes and try to reset. What tunes? Maybe some Briggs, some Archie Roach, throw in some Scott Darlow for good measure.
If you're a fan of them, all three of them are playing in Shepparton this weekend – how badly?
Caitlyn Grant has the details of the festival, which will be held at the Rumbalara Football Netball Club on Saturday. Check out the full thread here.
UPDATE, 11:10 a.m.: Have you seen Tiearne?
Police are asking for the public's help in locating Missing 14-year-old Tiearne from Shepparton.
Shepparton Police say a family member was due to pick up Tiearne from school in Hawdon St, Shepparton on Wednesday February 23.
She was still missing as of this morning and her family are concerned for her wellbeing and are urging anyone with information to contact Shepparton Police Station on 03 5820 5777.
The full story can be found here, outside of the paywall, if you'd like to share it. This link also contains a photo of her.
UPDATE, 10:50 am: Maude St Mall has been reopened
We have just learned that the Maude St Mall has reopened and the gas leak has been sealed.
Foot traffic has been permitted in the area.
UPDATE, 10.40am: Shepparton to host new festival of lights
The Shepparton Art Museum will host a new two-day light festival called Illuminate at the end of March.
The festival, which will be held around Lake Victoria Park, will include lighting installations along the lake, food trucks and entertainment on March 25 and 26.
I just attended the launch and Mayor Kim O'Keeffe is incredibly excited about it. I'll have more for you on the festival shortly.
UPDATE, 10:30 a.m .: The bridge manager is still waiting for the gas leak to clear up
Journalist Youssef Saudie spoke to Deck manager Madeline Watts as they wait for the gas leak to be resolved.
The police advised him to evacuate the premises earlier this morning.
Ms Watts also works downtown and said when she came downstairs to get settled the smell of gas was 'really bad', so she went back outside.
She said it held her back in her preparation for The Deck tonight.
"I had to get things ready for them to open tonight so that's fine, I'll wait a few hours and we'll see," Ms Watts said.
"Obviously this is something very serious."
UPDATE, 9:30 a.m .: Gas leak should clean up the mall for a while
Youssef Saudie spoke to a few people on the ground about the gas leak at Maude St – that's not going to be a quick fix, it seems.
Business owners were told to expect to be away from their stores for a few hours.
No roads have been closed at this point, but the Vic Emergency Services app just came up with an "explosion hazard" on Maude St. Love for us.
However, the alert indicates that there is no current threat to the community, although you will continue to smell gas if you are in the area.
UPDATE, 9:10 am: Gas leak at Maude St Mall
If you're in the CBD you can probably smell it already, but a gas leak has closed off some walkways around the Maude St Mall.
Youssef Saudie is at the scene and said he could hear it while standing on Maude Street. I'm no expert but that's not good.
Georgia Rossiter just called Fire Rescue Victoria, and senior station officer Paul McKendrick said the mall has been evacuated, although some traders are self-isolating in their stores.
He said three FRV devices are at the scene and the gas service is there, while police are also at the scene.
UPDATE, 9:00 a.m.: Rental crisis hits GV, massive 12-hour swim haul
We start this morning with a bit of yin and yang, with bad news and good news.
We'll start with the bad. As anyone who's tried to get into the rental market right now knows, it's really, really hard to find anything out there.
Cobram resident Leigh Tomlin has been working there for a year and a half, looking for a home for her family of six.
She is the primary caregiver for her husband and four children, who live with autism.
Her husband had Guillain-Barré syndrome five years ago and a cardiac arrest two and a half years ago.
Ms Tomlin must keep a 'smiling face' and 'carry on' when faced with pressure to find accommodation.
Read Youssef Saudie's full story here.
Meanwhile, in more uplifting news, the Shepparton MS Mega Swim at Aquamoves has raised over $7,000 for people with multiple sclerosis.
From 10 a.m. to 10 p.m., 41 participants in five teams swam a total of 122.5km as part of the 2022 Shepparton MS Mega Swim at Aquamoves.
As someone who struggles to reach the third round, this is an incredible feat. Check out Anna McGuinness' wrap here.