News Blog, 25 April: Anzac Day services held across the region
Check back throughout the day for a special Anzac Day edition of the news blog, with photos and stories from across the region
Hello everyone,
Max Stainkamph with you for the Anzac Day News Blog, where we'll have photos from across the region this morning, with Caitlyn Grant taking over at lunch.
Check back throughout the day for photos and updates.
UPDATE, 5pm: Anzac Day continues
As the day draws to a close, we have some more stories and photos. Keep an eye out for tomorrow's diary and a very special gallery we've created together.
Monique Preston got up very early this morning to make the trip to Nathalia to catch the dawn service, among about 200 others she reports. This stunning photo of Megan Fisher, among others, can be seen here.
Gianni Francis went to Merrigum where locals honored the sacrifice of the first Anzacs in 1915.
And finally, myself and our photographer Megan Fisher attended the memorial service and march in Shepparton this morning.
RSL Sub-Branch President Robert Wilkie greeted the crowd with the following, I think summed up the ceremony well.
"We gather here today not to glorify the war or praise the victors, but to remember those who have served our country in times of conflict and crisis, and to reflect on their selfless sacrifice."
Megan took some really, really good pictures.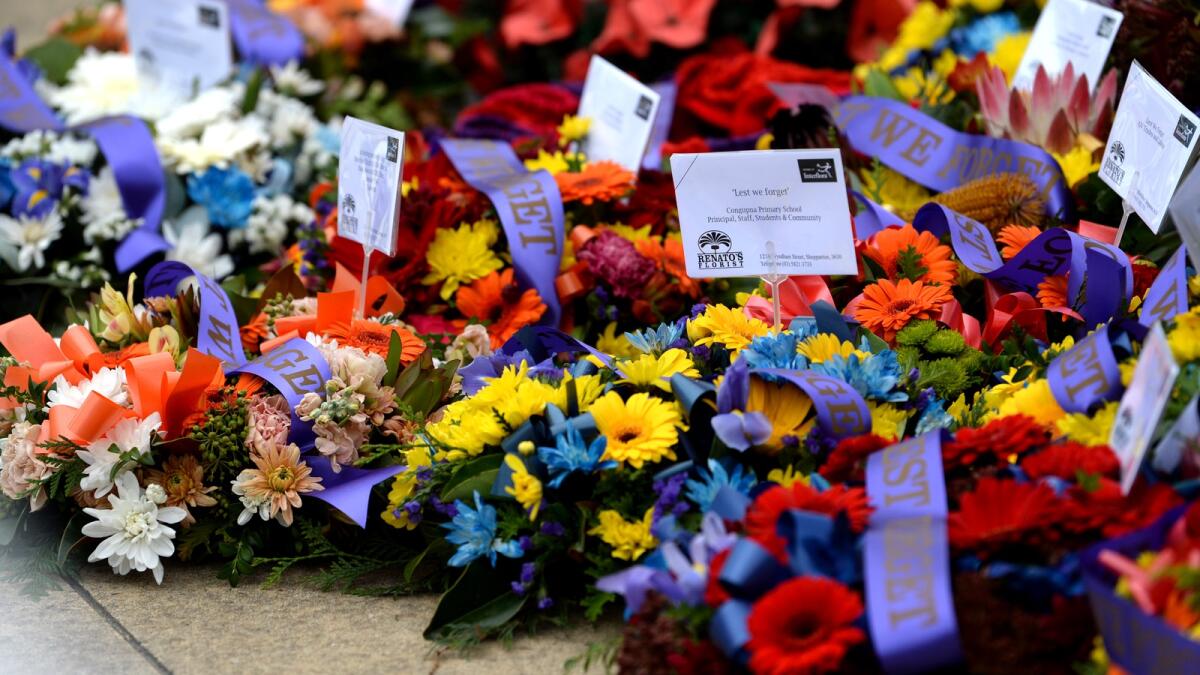 UPDATE, 3:20 p.m.: A bit of sport for your day
Hello, Caitlyn Grant here on the reins.
To break up the Anzac Day content (there will be more, our photographers took some stellar photos), I have a bit of sport for your Monday arvo.
The Murray Bushrangers marked their return to Shepparton in style on Friday night, crushing the Northern Knights.
In a ripper game that many expected, the Goulburn Valley League Tier A game beat all expectations on Sunday as the crowd watched Shepparton United deny Mooroopna in a crush.
And in absolutely massive news, the man, the myth, Eddie Betts took to the court for Rumbalara on Saturday. Zac Standish covered it here and chatted with the man himself.
UPDATE, 1.30pm: Some non-Anzac Day news for your Monday
In some non-Anzac Day news, there is magic on the highway this week. Cosentino is coming to Shepparton this week, and Caitlyn Grant had a chat with the man himself ahead of the show.
Find out what he had to say here – I've spoken to him before and he really is such a fun character.
Speak of the devil, Caitlyn will now jump in the hot seat and rule your house this afternoon, with loads more photos from around the area to come.
UPDATE, 12.45pm: 'Remember, Represent and Terminate': Tatura's Anzac Day dawn service
Youssef Saudie visited Tatura this morning for the dawn service and spoke to several people present.
He also spoke with RSL Sub-Branch President Robin Fairchild who spoke about the Anzac spirit and what the day meant to him.
Read the full summary here.
UPDATE, 12:15 p.m.: Remembering the Tobruk rats, Murchison service
Kelly Cursons from Numurkah wrote a lovely letter in remembrance of her father, Sergeant Rat of Tobruk Hugh William John Hill, who served in the Siege of Tobruk.
This is a very nice piece and touches on the history of the seat – read here.
In the meantime, as I said earlier, here is the article on Murchison residents showing up for the dawn service, which was put together by Georgia Rossiter.
UPDATE, 10:45 a.m.: Youssef Saudie's shots on Tatura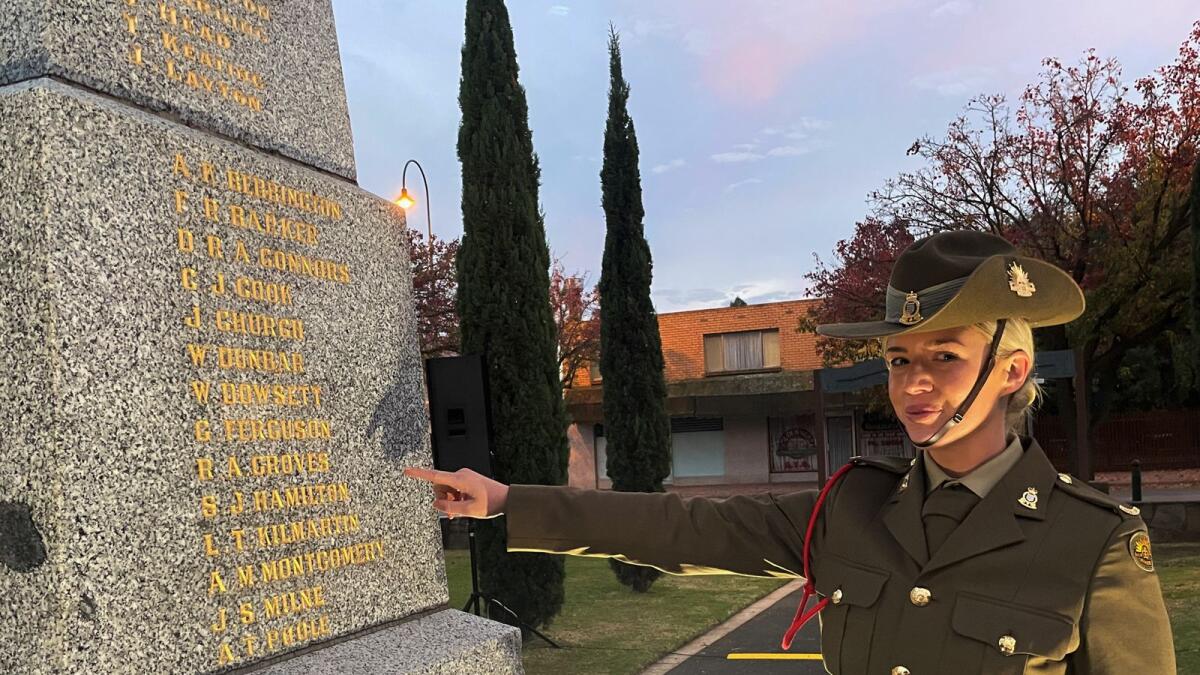 The march in Tatura is underway right now, as is the one in Shepparton, and while we'll get plenty of those shots later this afternoon, Youssef Saudie has some from this morning.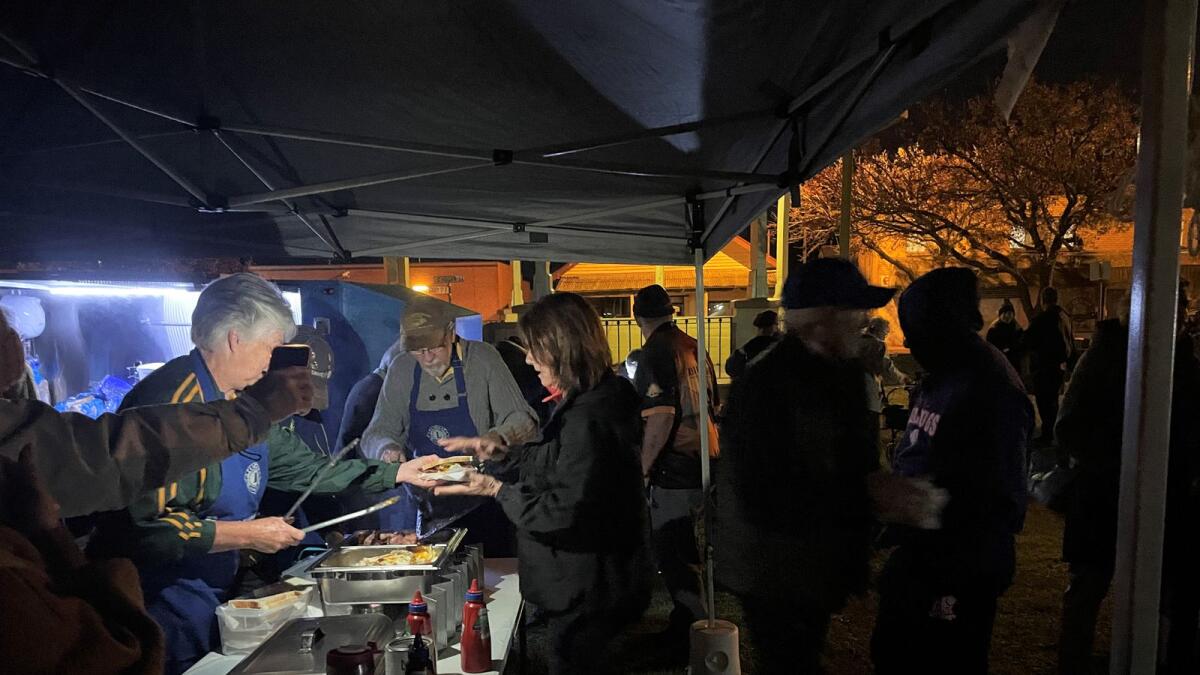 UPDATE, 9:45 a.m.: Photos of Murchison
Georgia Rossiter sent me some photos from Murchison's Anzac Day service.
About 100 community members gathered at the Murchison War Memorial this morning for the service, followed by breakfast.
I had some breakfast at Murch last year and I envy Georgia for getting to taste it. Less jealous of his half-hour drive from Shepparton, mind you.
UPDATE, 9:00 a.m.: Mooroopna Walk underway
Anna McGuinness is in Mooroopna for the walk this morning, which is underway now.
UPDATE, 8:45 a.m.: Photos from Nathalia, Violet Town
Some photos of Megan Fisher and Geoff Adams started landing in my virtual bin.
Megan was at Nathalia this morning, where around 200 people attended.
Meanwhile, Geoff Adams in Violet Town, where in the pre-dawn gray light, Violet Town RSL Sub-Branch President James Howden recalled the sacrifice of the citizens of the district in wars and Conflicts.
UPDATE, 8.20am: Shepparton's biggest Anzac Day turnout
Hello everyone, I have just returned from the dawn service in Shepparton, which a few RSL people told me was one of the largest gatherings they have seen for a service in the dawn.
I wrote a story about the service, which you can read here, and we have lots of photos coming up, which will be added to the story once they've been uploaded and inserted into our system.
Monique Preston and Megan Fisher were in Nathalia, Georgia Rossiter made the trip to Murchison, Geoff Adams was in Violet Town and Youssef Saudie was in Tatura, and I'll have stories from them and the whole area.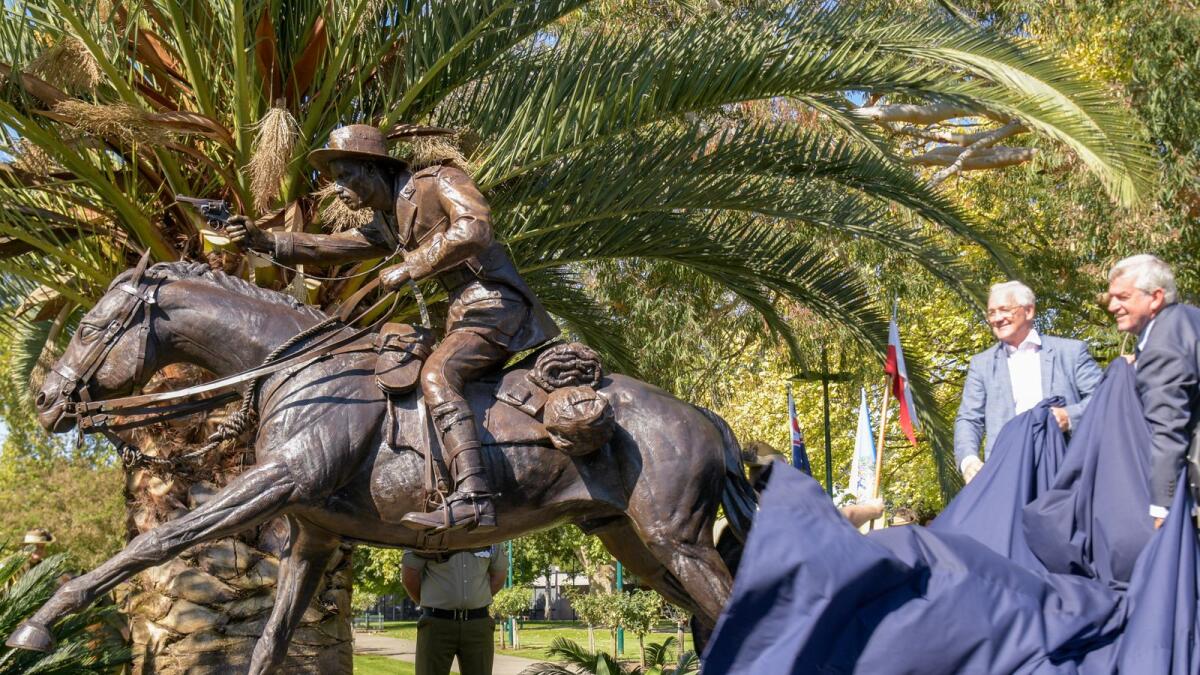 Meanwhile, yesterday Darren Linton attended the unveiling of a statue of Sir Murray Bourchier of Shepparton.
Sir Bourchier was a farmer, soldier, politician and statesman famous for leading the last mounted cavalry charge at Beersheba on October 31, 1917.
Read the full story here.