A stunning display of the sky from above and below: The Alabama Weather Blog
[ad_1]
Satellite imagery this morning showed clear skies over northern Alabama, but a band of fast-moving high cirrus near nad south of I-20 and thicker clouds to the south .
Here's what it looked like from South Birmingham: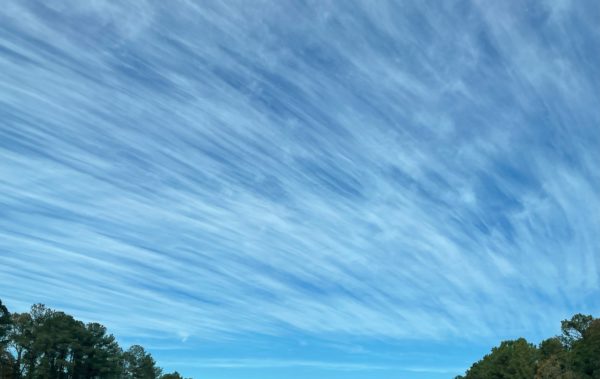 And that…
Temperatures approach 40° in the I-20 corridor, with 30° in the north. The closest rain is on the Florida peninsula, south of Perry. It is moving away from Alabama and the day will be characterized by good sunshine over the northern half of the state, with increasing sunshine over the south.
Highs will be in the 40s.
There will be widespread 20s tonight.
A few high clouds will return early Monday, but there will be sunshine throughout the morning in all areas. Clouds will begin to gradually increase throughout the afternoon. A few showers are possible late Monday night into Tuesday.
Predictions are everywhere for the Iron Bowl. The GFS is on again, gone again with chances of rain. The Euro shows that Saturday will be dry with rain until Sunday evening. I will update the forecast with the euro as the main baseline. Expect that in the next few minutes.
Have a good Sunday!
Category: Alabama Weather, ALL POSTS
Bill Murray is the president of The Weather Factory. He is the site's official weather historian and a weekend forecaster. It is also the mainstay of the site's severe weather coverage. Bill Murray is the proud holder of the National Weather Association's number seal #0001 @wxhistorian

[ad_2]
Source link